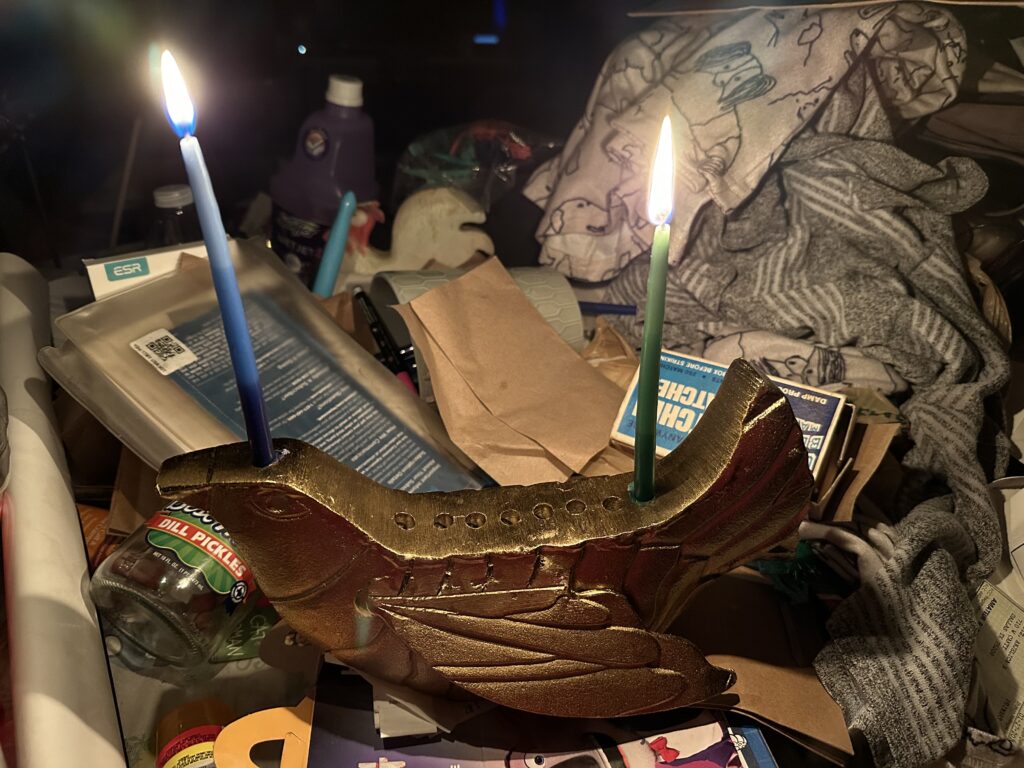 Today marks the beginning of Hanukkah. It doesn't feel like Hanukkah, which I guess is on par with what is going on in my life.
Today also marks the last time I will spend Hanukkah in my current home. I am in the process of moving out of my childhood home and neighborhood, which I have mixed feelings about. I am excited for what this new chapter holds, but I am also moving away from familiar surroundings that remind me of my mom. I will be closer to Temple and, by default, my community and support system, but it's quite a seismic change that leaves me feeling unsteady.
I am just really ready for 2023 to start.