Last night, as I was getting ready to staff a pre-services meeting, I got a notification on my phone. I was just about to walk into the kitchen, but when I heard the ping, I glanced at my phone and gasped so loudly that I scared one of the dogs. Justice Ruth Bader Ginsburg died last night, right before erev Rosh Hashanah, on the eve of the most important elections in our lifetime, in a year that has already seen so much loss and tragedy. Sometimes I wonder what the point of all this is, where is God in this moment, if the fight will ever be won.
But then I get a text like this: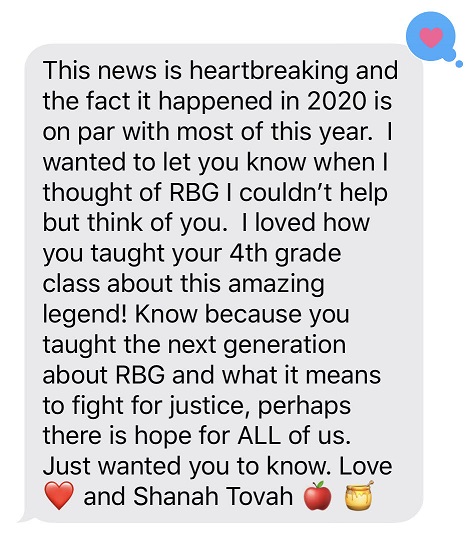 And I remember I'm not alone. That, my friends, is what motivates me to keep fighting.
May Justice Ruth Bader Ginsburg's memory be for a blessing and a revolution.