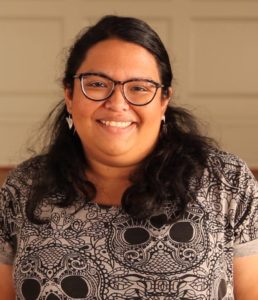 Anjelica N. Ruiz works in the Jewish community. She holds a B.A in Criminology from St. Edward's University, M.S. in Criminal Justice from Texas State University and M.S. in Library and Information Sciences from the University of North Texas.
She loves traveling and is passionate about social justice. She completed the Anti-Defamation League's Glass Leadership Institute in 2016 and now sits on the ADL Texoma Regional Board. She recently completed the Union for Reform Judaism's JewV'Nation Fellowship in the Jews of Color cohort.
Anjelica loves reading and is a self-professed life-long learner. She also loves writing and is an alumna of the Tent: Encounters with Jewish Culture's Creative Writing seminar and the Yale Writers Workshop.