The grief hit me unexpectedly last night and I ended up not going to services with everyone else. I explained the situation to one of the group leaders and she just asked how she could support me and if I needed something. I deeply appreciated not being told that I needed to go out and that everyone understood that I needed that time by myself. I went up to the rooftop terrace and recited the Mourners Kaddish for my mom and grandma.
At the first retreat for the PUENTES Fellowship back in February, we were asked to write letters to ourselves. We got those letters back today and reading mine made me want to cry.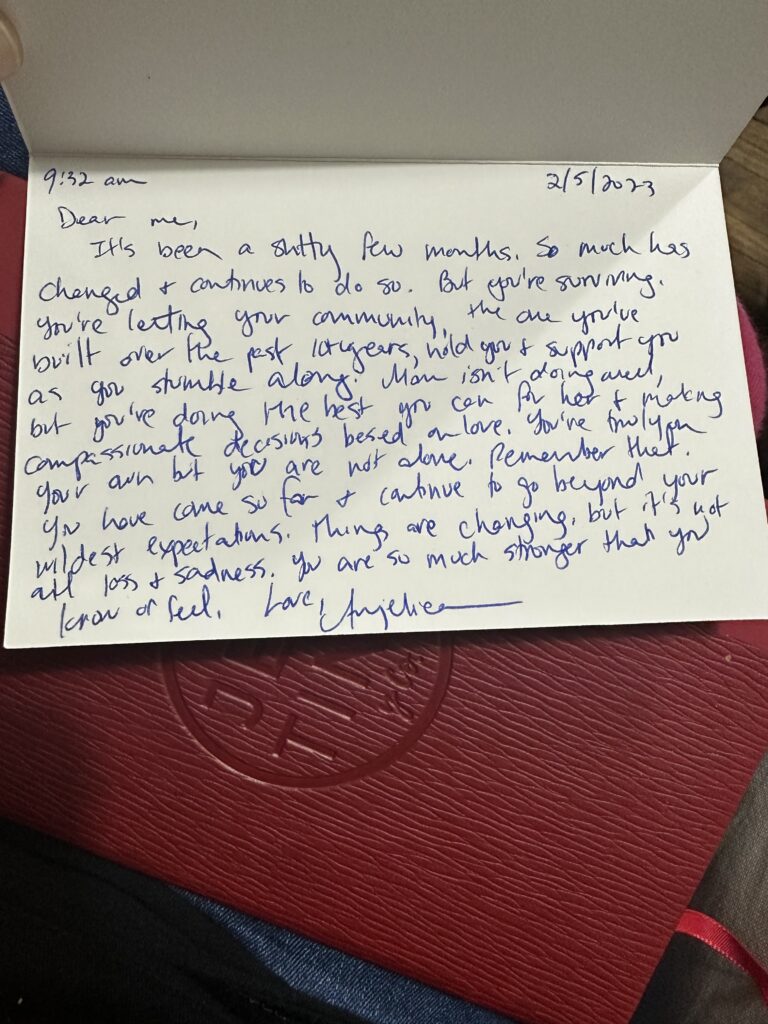 And here's my letter from today.